Ok, I am slap wore out so I'll post a quick one.
How could a day go bad when you start out @ dark:30 and see a sunrise like this one?
Eric guiding us to one of his secret fantasy faraway fishing holes.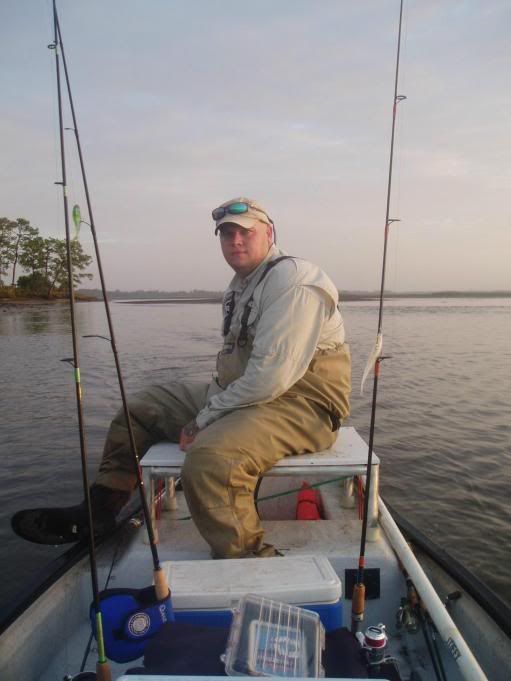 Me poling
You ever had one of them days where you wish someone was following you around with a video camera just so others wouldn't think you were lying when you came home with a fish story? Well today was one of them days!! Between the both of us we damn near caught close to 100 reds and trout. Very few were dinks. Almost all the fish landed were slot fish. It was AWESOME! Not a lot of pics were taken because neither one of us wanted to drop the rods long enough. Great day on the water with a good fishing bud.
Cleaning my limit. It has been nearly 8 months since I have had fish in da freezer.